Well Pump Replacement Howard County MD Emergency Well Pump Repair Contractor
First Class Mechanical well pump experts provide professional, licensed plumbers available 24/7 for emergency well system service to residential homes and commercial businesses throughout Howard County, Maryland. If you are on a well water system and you are experiencing no water or very low water pressure, call us today to inspect, repair or replace your well pump. First Class has replaced well pumps in Columbia MD, Ellicott City, Clarksville, Marriottsville and all over Howard County Maryland.
Emergency Response Team Available 24/7, Weekends & Holidays
Residential Well Pump Services in Howard County MD
Commercial Well Pump Services in Howard County MD
SAME DAY Well Pump Services in Howard County MD
Installation of Submersible Well Pumps
Installation of Jet & Booster Well Pumps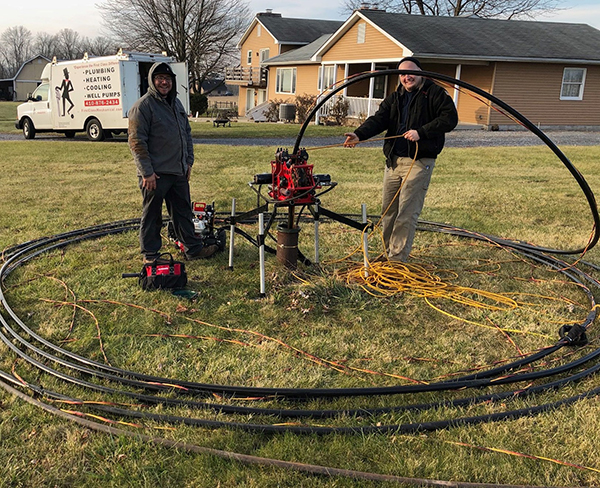 Angies List Review: DESCRIPTION OF WORK - Well pump replacement
It was a hard job with a few complications. However, the team knew what they were doing, found the problems and fixed them on the spot. In addition, they explained what they were doing along the way. We learned a few things in the process, about wells, pumps and all the parts involved. The cost was less than expected. We're grateful for their service and would not hesitate to call them again. Best of all, we have water.
If you are searching the internet for "best well pump repair near me", "best well pump service near me" or "best well pump replacement contractor near me" First Class Mechanicaloffers 24 / 7 emergency service to all areas of Howard County Maryland including Ellicott City, Clarksville, Columbia, Dayton, Fulton, Dorsey, Glenelg, Glenwood, North Laurel, Lisbon, West Friendship, Granite, Guilford, Woodbine, Jessup, Hanover, Elkridge, Highland, Marriottsville, Savage, Scaggsville, Simpsonville, Isaacsville, Cooksville, Woodstock and all the following zip codes: 21044, 20723, 21036, 21797, 21723, 21163, 20701, 21045, 21043, 21042, 21029, 21765, 21041, 21771, 21046, 21075, 20759, 20763, 21794, 20777, 21737, 21738, 20794, 21150, 21104, 21784, 21076, and 20833.